Bittopia University Co-Develops the First DAO Course for FHNW University in Switzerland
Feb 3, 2023 · 3 min read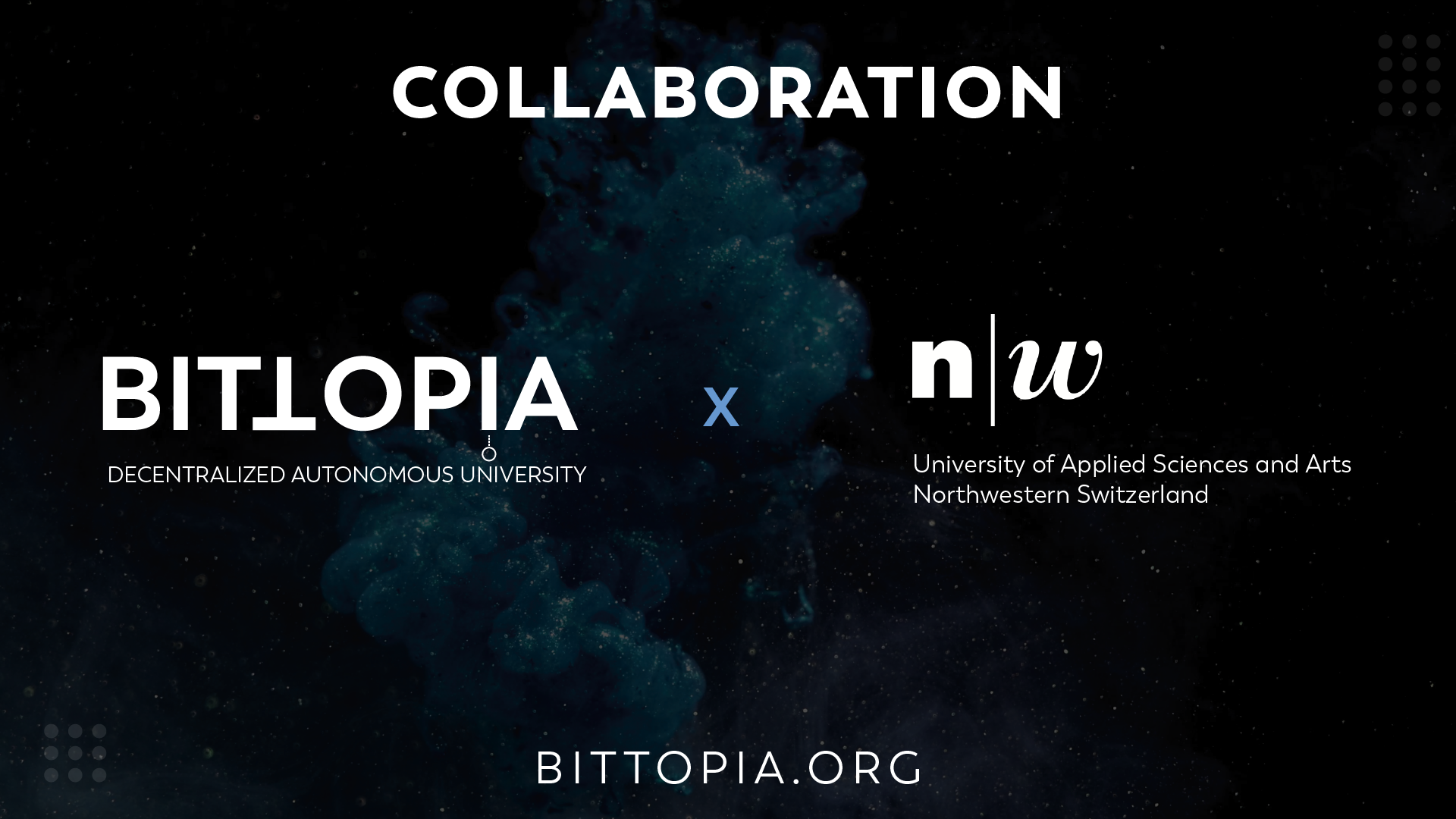 Students of the FHNW University School of Applied Sciences and Arts were given access to the first-ever Decentralized Autonomous Organization (DAO) course thanks to the collaboration with Bittopia University.
---
The event marks a milestone for the education system, where traditional education merges with decentralized education in the name of knowledge.
Bittopia, the world's first decentralized university, recently partnered with The School of Applied Sciences and Arts at FHNW University of Switzerland to offer a hybrid course on the key roles and operations in Decentralized Autonomous Organizations (DAOs) in today's world.
This fusion marked one of the first times in history that decentralized and traditional education have worked together in such a hybrid model.
The course was a huge success, culminating with two expert lectures. Both institutions recognize the potential for innovation and knowledge expansion that arises from combining their strengths, so the partnership is scheduled to continue with additional courses through subsequent semesters in 2023 and beyond.
The CEO and founder of Bittopia, Amin Rafiee, comments that the collaboration between Bittopia University and FHNW in Switzerland was made possible thanks to the request of outstanding researcher and professor Dr. Bettina Schneider, who is committed to providing up-to-date and current knowledge for meeting current and future demands of students.
The collaboration of our university with Bittopia in the joint DAO study course was extremely enriching. The students gained access to latest expert and practical knowledge. Moreover, they were able to broaden their horizons and professional network thanks to the involvement of further guest speakers and case studies.
The course covered the basic concepts of decentralized technology, its potential applications in different fields such as education and business, and how decentralized organizations (DAOs) operate.
The lectures were led by both Dr. Bettina Schneider and Amin Rafiee, providing a comprehensive perspective on the ground-breaking topics.
It's exciting to see a new educational movement taking shape, where traditional institutions merge with decentralized institutions to bring a unique and entirely useful set of knowledge to future professionals.

Co-developing this course with a reputable university like FHNW Switzerland has been a unique opportunity to showcase the potential of decentralized technologies.
Both institutions have plans to continue working together in the future, with the goal of providing a fresh perspective on the application of decentralized digital technologies in markets that are no longer considered emerging but are continually successful in applications for various industries.
It should be noted that Bittopia's mission is to establish itself as a leader in decentralized education and knowledge, challenging the existing debt-based paradigm.
Through its partnership with FHNW University and other traditional universities of its kind, it now has the possibility to bring this knowledge to a wide variety of students. Bittopia University is committed to assisting institutions in preparing their curriculums to serve the needs of students facing ever-changing market demands.
It is essential to make knowledge about decentralized technologies available to students, as they play a key role in the digital business environment.

This alliance represents something beyond a commitment to knowledge, it is also the beginning of a key dynamic for the flexibility that the educational system demands: the collaboration between traditional institutions with decentralized ones.