Decentralized Education: The Disruptive Model That Will Take Higher Education to the Next Level
---
Can you imagine a higher education model accessible to anyone in the world while offering a unique and flexible curriculum enabling perpetual learning?
Jan 24, 2022 · 5 min read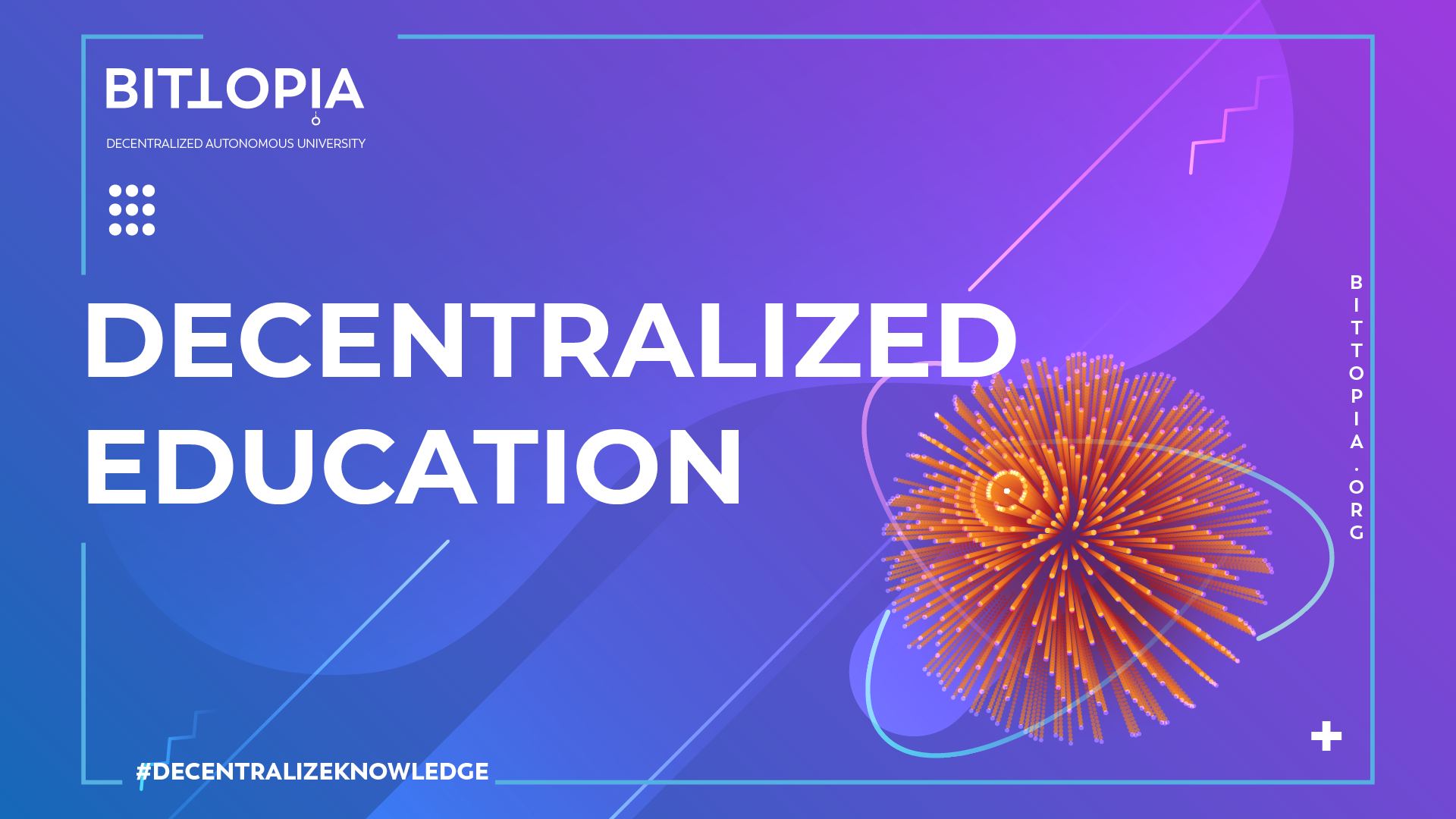 A new approach to education that will allow people to gain knowledge with the use of distributed technologies is here: Decentralized Education.
---
The Limitations of Centralized Education
The conventional educational model has a series of limitations that make access to education increasingly complicated. In the existing education model, young people and adults must pass difficult entrance exams, achieve exceptional scores, pass a personal interview, and go into debt to pay the exorbitant prices with the support of student loans.
The truth is: although this educational model has been in place for centuries, it seems that it is no longer sustainable. We live in an era where information is constantly being updated and supported by new technologies and the Internet.
The constant growth of new discoveries, technologies, and ideas, as well as businesses led by entrepreneurs are making the rigid framework of the traditional education model totally obsolete.
"Centralized higher education is poised for disruptive change."
---
Staggering Student Debt
According to the United States Department of Education, federal student debt reached $ 1.6 trillion USD in 2020, and is the second leading cause of indebtedness in the country.
A situation that excludes millions of people seeking to obtain further education. Moreover, the labor system as we know it, does not seem to help the cause. To mention some factors, there are preferences for certain degrees, Universities, and of course, the required physical presence in a location.
Think about when you're 18 years old and what you don't know about managing debt. We had a lot of students who owed us these past balances … but they're caught. They can't enroll until they pay the debt, and they can't get aid until they enroll.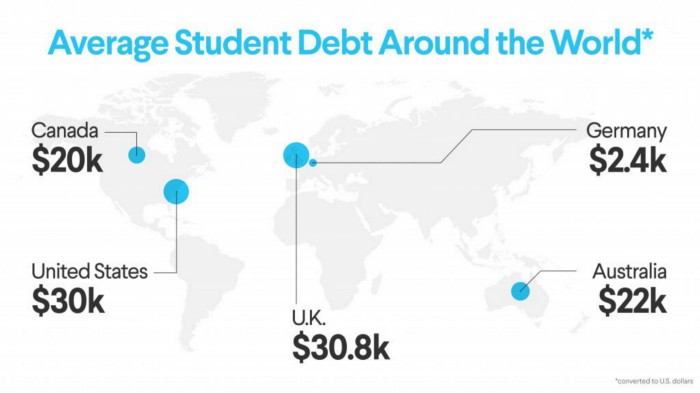 EdTech Offering Alternative Solutions
In recent years, with the introduction of flexible learning technologies, it has become evident that we do not have to go into massive debt to learn something new. Students can now access online courses, as well as coaching programs run by entrepreneurs without dealing with centralized institutions.
EdTech is growing at 16.3% and will grow 2.5x from 2019 to 2025, reaching $404B in total global expenditure. Even at this level, EdTech and digital expenditure will only make up 5.5% of the $7.3T global education market in 2025.
However, there are still gaps in the planetary education system that decentralized educational models propose to fill- taking higher education to the next level.
Introducing Decentralized Education
What does decentralized education propose? Decentralized currencies such as bitcoin showed us that we no longer need to rely on outdated and corruptible financial systems offered through central banks.
We can apply the same model to education, thus disrupting the legacy framework, and enhancing the student experience through the use of decentralized technologies. Directly connecting students with mentors while incentivizing the successful transfer of knowledge.
John Domingue, an advisor to Bittopia University and a Professor of Computer Science and Director of the Knowledge Media Institute at the Open University, explains:
In a DAO University value and reputation associated with teaching and learning would be accounted for through a blockchain with no central control. Instead the whole learning community would agree how the educational elements, for example, learning materials, teaching resources and teaching delivery are shared and recompensed.
Bittopia University: Decentralized Education & Knowledge
This proposal could not be possible without a solid educational design, supported by recognized and cutting-edge organizations. And this is what Bittopia has been shaping in recent years, preparing it to become the world's first Decentralized Autonomous University.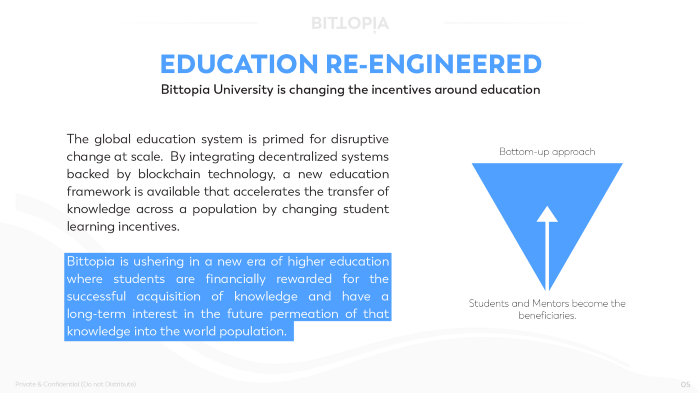 Matt Dahse, Bittopia's co-founder, proposes that centralized higher education is poised for disruptive change.
This is backed by the immense development of decentralized systems giving birth to open networks that are far more accessible, as well as the rapidly growing immersive VR EdTech space. These are powerful technologies that have already had a significant impact on the way business, finance, and various services are conducted.
It is essential to embrace decentralized education and decentralize knowledge. We can remove barriers and create new ways for students to access education and lead them to immerse themselves in their passion and at the same time offer opportunities for them to become entrepreneurs in the field of their preference with a completely avant-garde approach.
Decentralization in education expands at every level. This is how people from different parts of the world, with knowledge and experience in various fields of study, can submit their proposals to become university mentors.
In fact, studying through Bittopia University allows access to an ecosystem that does not exclude any profession. This ranges from business and art to the rapidly growing DeFi and Decentralization studies.
In the same way, anyone in the world will now be able to access the knowledge of their choice and choose the study plan that best suits their possibilities, thus opening the door to an inclusive educational system.
Bittopia University: Decentralized Education & Knowledge
Mentors, students, and all the contributors involved in decentralized education will be provided with Bittopia's own digital token, called BITT. With this token, they will be immediately introduced to the ecosystem of decentralized education and its technologies.
In the decentralized educational model, this token allows access to countless benefits, such as virtual classes, digital libraries, participation in events, payment for courses, coordination and updates, to name a few.
Bittopia's token, BITT, will be the key to understanding the function of the decentralized ecosystem. And it is the catalyst that can change everything we know about higher education.
Immersive learning, through virtual reality, is another tool that this model proposes to facilitate this higher education. In fact, it is four times more effective than e-learning.
In short, the decentralized education that Bittopia proposes aims to enhance the learning experience through the training of agents of change. These agents will use technology at their service, both for entrepreneurship and to facilitate their development and mobility.
Technology is rapidly transforming our lives, but the world does not yet know what it can achieve in education through decentralized technologies. We are going to break down limitations and train agents of change who use technology to their benefit.
Related news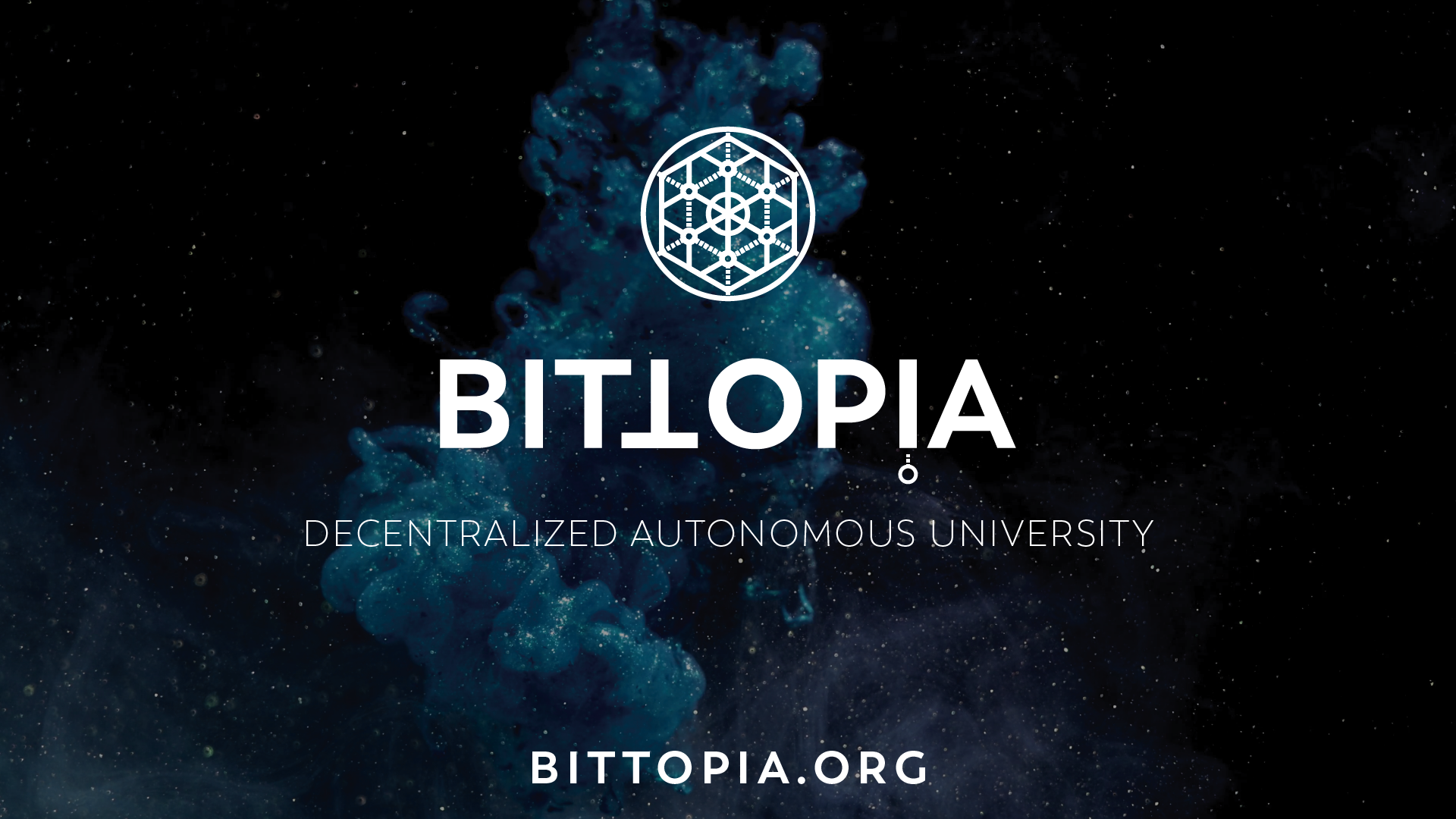 Stay Informed
Subscribe to our newsletter to receive our latest news and updates.
*We will never share, rent, or sell your email address to anyone, ever.