Meet Bittopia, the decentralized university that aims to revolutionize education
Dec 10, 2021 · 4 min read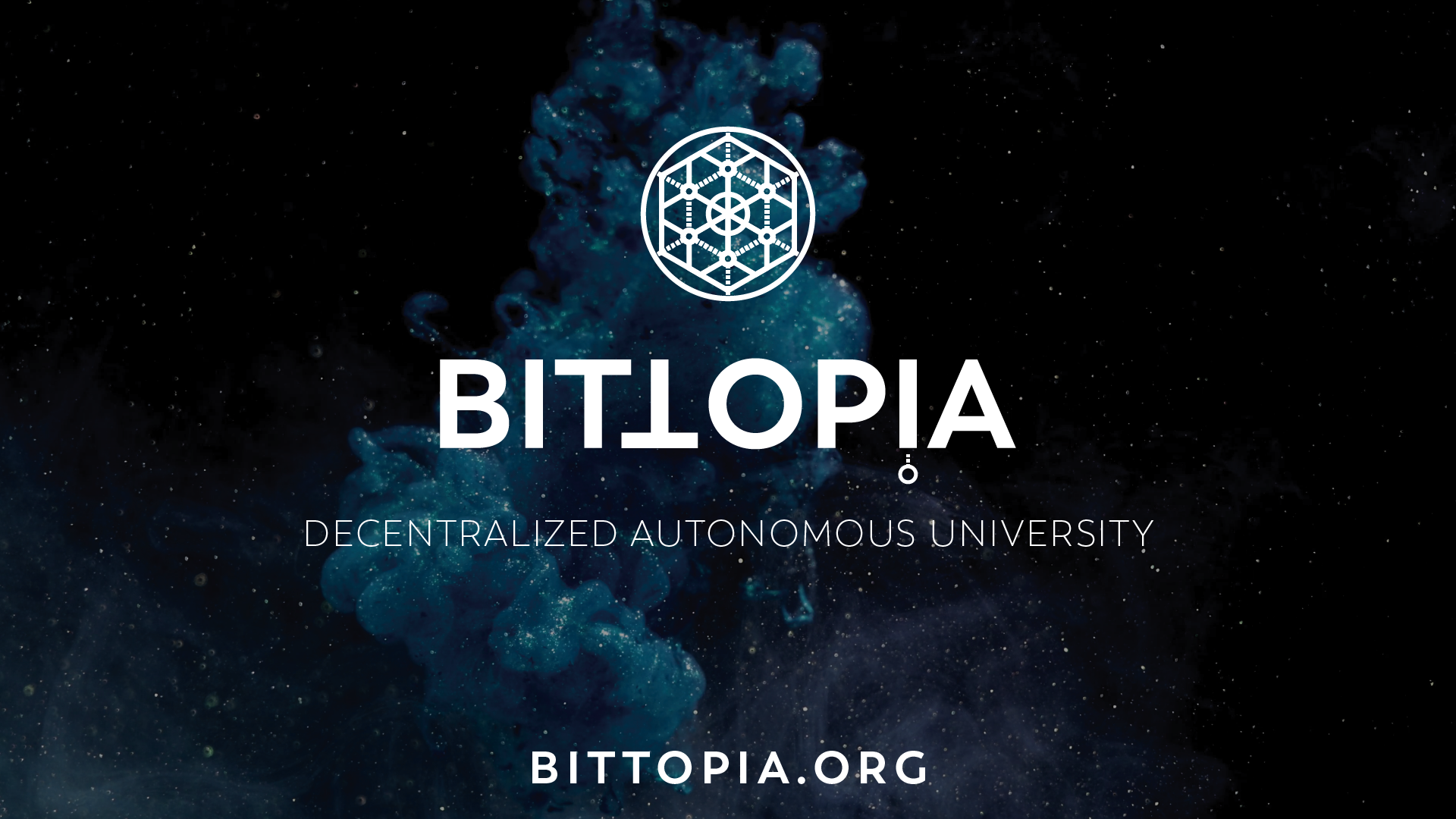 As technology offers more opportunities for knowledge and exchange, in different sectors and levels, a re-design of the education model is increasingly necessary, especially in the digital atmosphere.
---
In the words of Amin Rafiee, Founder and CEO at Bittopia University, it is necessary to educate future professionals to become entrepreneurs and disruptive agents, by enhancing access to knowledge via decentralization, while introducing new business models.
From this void in the world market, where the education model has become outdated and inefficient, unable to keep up with rapidly changing industries, Bittopia was born, the world's first decentralized autonomous university.
Bittopia University aims to disrupt the education industry, decentralize education and incentivize the successful transfer of knowledge with the use of decentralized technologies and services, such as blockchains.
#DecentralizeKnowledge #DecentralizeEducation #DecentralizedUniversity are the hashtags that define the educational proposal of Bittopia University.
Bittopia University is collaborating with various organizations and professionals from all over the world to support the initiative and goals of the organization.
A recent partnership with SyncDao, a project that is building a decentralized blockchain financial platform, known as DeFi, allows Bittopia to directly impact the rapidly expanding De-Fi space, by providing education that is able to evolve as quickly as the industry demands.
SyncDAO and Bittopia intend to disrupt the finance education sector with a groundbreaking approach. Combining SyncDAO's network of Finfluencers that are helping users adopt safe and secure DeFi applications with the power of a self-governing course that students co own with their mentors.

The student fees are converted into BITT tokens and allocated to the course treasury. These tokens are then disbursed to the mentors, oracles and top ranked students to incentivise learning and maintain the operational framework of the programme.
The decentralized autonomous courses, referred to as DACs, are created through the Bittopia platform, where experts will verify and support the expansion of knowledge.
Bittopia refers to the guardians of knowledge as Oracles, masters of their field of knowledge. An example of this is represented through the partnership with John Domingue, a professor at the UK Open University, ensuring that Bittopia University can learn from the vast expertise of Prof. John and his background in education.
Prof. John is the Director of the Knowledge Media Institute and President of STI International who has Published over 270 articles in the areas of semantics, the web, distributed ledgers and eLearning.
John has a long career developing and implementing innovative strategies to improve curricula.
I believe that with blockchain technology we can create a radically new type of university: a DAO University. In a DAO University value and reputation associated with teaching and learning would be accounted for through a blockchain with no central control.

Instead the whole learning community would agree how the educational elements, for example, learning materials, teaching resources and teaching delivery are shared and recompensed. A DAO University is a next step evolution in higher education. A born digital community owned educational institution for the 21st Century.
Inclusivity is a key element of Bittopia University and Decentralized Education, as courses are going to be accessible for people all over the world. Furthermore, students can also earn their way into a course by contributing to the growth and development of Bittopia University and the courses hosted on the platform.
It is important to include various pathways when providing education. As a part of the Bittopia Pathway, in support of decentralized education and entrepreneurship, Bittopia offers incubatorships to students that prove their accountability.
Through this model, and the recent partnership with The Sovereign Business Movement, Bittopia will bring a wealth of knowledge to students and guide them through their path to becoming masters of their own lane, not following trends, but rather setting trends!
The Sovereign Business Movement is dedicated to supporting coaches, consultants and experts to build their business frameworks, from leads, sales, delivery and basic operations on centralised, decentralised and open source platforms.

This will give them sovereignty over large portions of the business by giving them ownership of their data and censor-free platforms for them to build movements, create content and share their message. The result will be they will have an unstoppable and untouchable business that will thrive in these quickly changing times.
Supporting the transfer of knowledge for future entrepreneurs in building hybrid frameworks, projects, and businesses using alternative censorship-free platforms and technologies. This is how Bittopia aims to become the first decentralized cradle for researchers, mentors, disruptors, and entrepreneurs in the world.